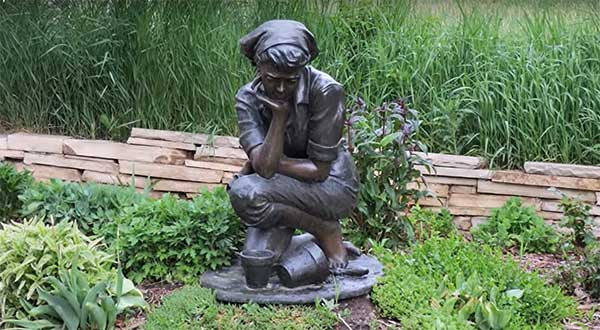 On Thursday, September 27, the Newcomers Special Events team is delighted to bring to you an opportunity to tour one of northern Colorado's most celebrated treasures, the Benson Sculpture Garden in Loveland, CO.
In addition to the sculpture garden tour, a portion of the group can take part in a tour of Art Castings of Colorado, the bronze art foundry also located in Loveland. There you can see firsthand just how all those amazing sculptures come to life! This optional part of the day is limited to twenty people.
In between the foundry tour and the sculpture garden tour, we've arranged for a lovely buffet lunch and will include a presentation on the sculpture garden by Kristi Elyce, Executive Director of the Loveland High Plains Art Council.
After lunch, we will head over to the sculpture garden to begin our tour.
Cost is $17pp for lunch, plus $4 for the optional foundry tour, and the sculpture garden tour is free! Carpooling from Estes is recommended but not required. We are limited to 40 people for lunch and the tour, so don't miss out!