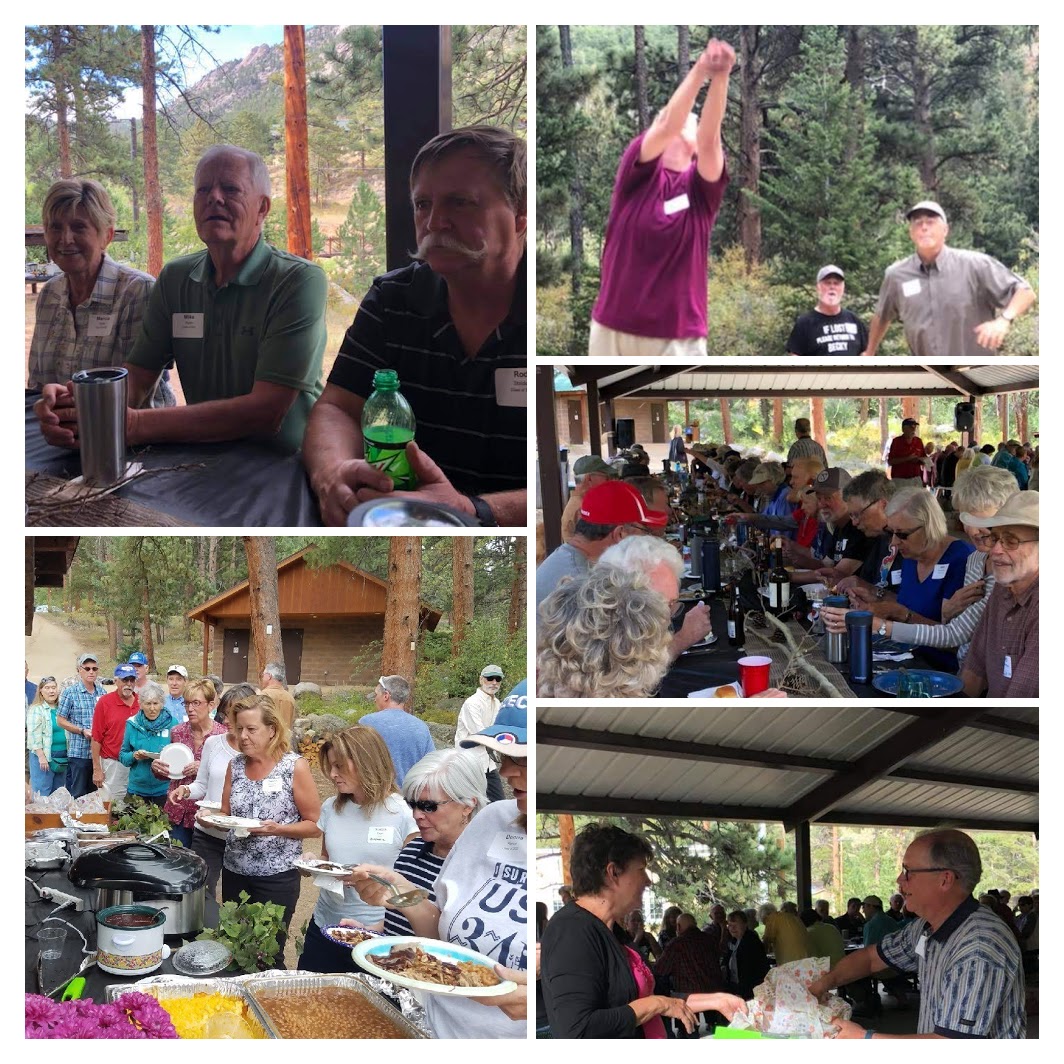 The inaugural Great Newcomers Picnic on August 26th was a huge success with nearly 120 people attending! From the delicious food, foot-tapping music and lively games of volleyball, horseshoes and ladder ball, a grand time was had by members, alumni and prospective members alike.
Guests arrived bearing a wonderful variety of appetizers, desserts, and side dishes, and the newly formed Newcomers BBQ Dudes lead by Kurt Ratsch and fellow smokers Jerry Allison, Bob Fulton, and Scott Thompson provided mouth-watering pulled pork and beef brisket. Janene Centurione lent her outstanding decorating skills to the event, transforming the O'Connor Pavilion picnic area into an inviting and festive atmosphere. Our registration team of Stan Osborne, Rod Unruh, Kendra Wallis and Kreg Leymaster kept things moving smoothly at the check-in table. And many thanks to parking directors Dave Bretz, Dan Centurione and Ken Zornes for keeping all the cars in line.
We're hoping the Great Newcomers Picnic will become an annual event, so if you missed this one, be sure to join us next year!