This page contains public service announcements by governmental and civic organizations serving the greater Estes Valley area. This information is provided as a service to our members, and does not reflect an endorsement or support by the Estes Park Newcomers Club.
Know of something that should be posted? Contact the Community Outreach team with your suggestion.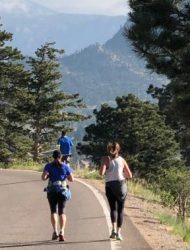 Please volunteer to help with the 16th Annual Estes Park Marathon and Half Marathon, 10K and 5K races on Sunday, June 16, 2019.  This large annual race is hosted by the Estes Park Running Club, and proceeds from the race support youth sports in Estes Park.
Read More