Welcome to Tech Tips! In this monthly series, our Tech Ops team will share simple tips and techniques, to help you get the most out of the Club's technology resources.
Check the History Tab To See If You're Already Registered For an Event
If you're not sure whether you registered for a general meeting or some other event, there is an easy way to check:
Sign in to the website
Click ABOUT YOU in the top menu
Click the History tab
Check the list of registrations and payments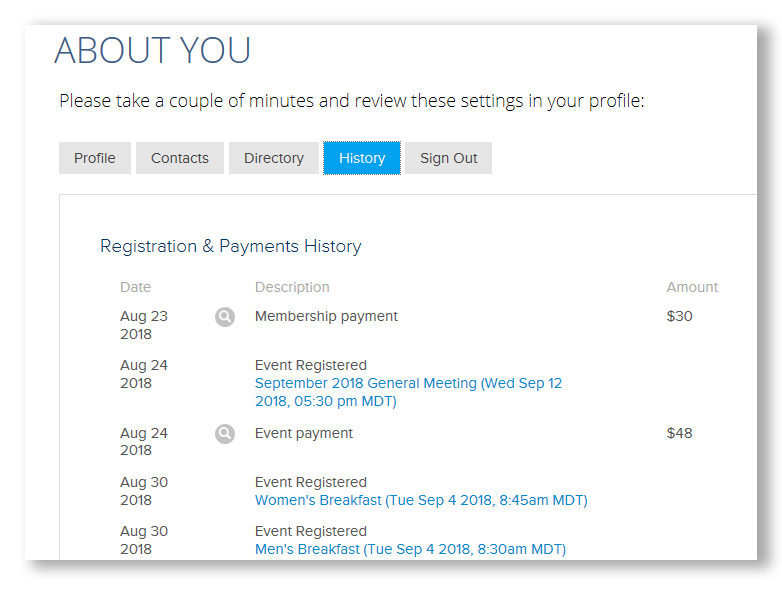 The most recent items are at the bottom of the list, so you may need to scroll down to find the event you're looking for. If you don't see "Event Registered" for the event you're wondering about, then you haven't yet registered. If you paid online for the event when you registered, then on the same date (the day you registered) you will see "Event payment" and the amount paid.
If you need any help with the website please contact tech@estesparknewcomers.org with your questions.