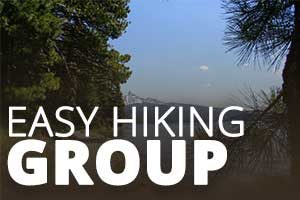 The easy hiking group is a great way to see some of the local trails without the time and endurance required for the longer hikes. This group generally hikes less than two miles with minimal elevation gain on the 4th Wednesday of the month year-round. If time permits, we try and hit a local coffee shop afterwards. Come join us!
IMPORTANT: In order to participate in the hiking group, each member must complete the release form. Please download the form and return it completed & signed to hiking group leader, either by email or in-person at your first hike.
For more information, contact Anita Dekker (559-779-2330) or by email at EasyHiking@estesparknewcomers.org.
---
To join or see the members of this group, sign-in below.