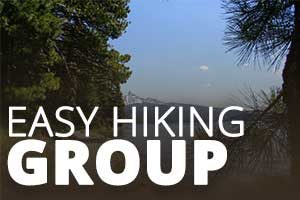 The easy hiking group is a great way to see some of the local trails without the time and endurance required for the longer hikes. This group generally hikes between 2 and 3 miles with minimal elevation gain on the 4th Wednesday of the month year-round. After each hike we plan on having an "Après Hike" on one of the picnic sites in the park. So bring a small snack and a drink. Come join us!
IMPORTANT: In order to participate in the hiking group, each member must complete the release form. Please download the form and return it completed & signed to hiking group leader, either by email or in-person at your first hike.
For more information, contact Anita Dekker (559-779-2330) or by email at EasyHiking@estesparknewcomers.org.
---
To join or see the members of this group, sign-in below.