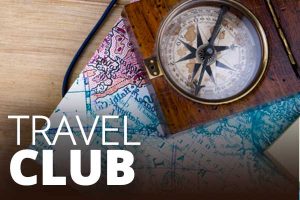 In the Newcomers Travel Club, members share their adventurous stories and photos from various trips they've taken, both domestic and abroad. You will learn valuable travel tips while enjoying the experiences of your fellow newcomers. The Travel Club typically meets the 3rd Monday of each month (from September to May) at 6:30 p.m. in the Hondius Room at the Estes Park Library. Members of Travel Club participate for a variety of reasons – some of us are looking for a preview of a trip we're thinking about making, some are looking for tips to make travel easier or perhaps less expensive, and many of us are 'arm chair travelers' who simply enjoy hearing about the adventures of our friends to other parts of the world. Regardless of the reason, we all enjoy getting together.
For more information, contact Ann Wise (225-802-1650) or Jean Van Winkle (515-480-0453) or by email at Travel@estesparknewcomers.org.
---
To join or see the members of this group, sign-in below.