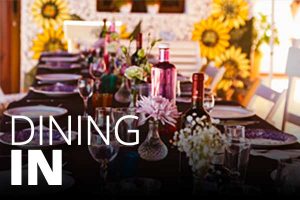 Dining In is a great way to socialize with other Newcomers in a more intimate setting. On the 1st Saturday of the month, the group members are divided among individual host homes, and each volunteer host determines how many people they can entertain. The host provides the main dish and beverages, and each participant brings a dish to share – anything from appetizers to dessert! The group sizes vary from six to 12 people and is determined by the individual hosts.
For more information, contact Robin Converse (832-646-9395) or Liz Zornes (512-517-7380) or by email at DiningIn@EstesParkNewcomers.org.
---
To join or see the members of this group, sign-in below.