Southeast Asia was the fascinating topic of the presentation at the October 2019 gathering of the Travel Club. Members Karen and Jim Daugherty, with Kathy and Don Bryson, spoke and showed splendid photos of their joint travels lasting 31 days to Myanmar, Hong Kong, Thailand, Laos, Cambodia and Vietnam.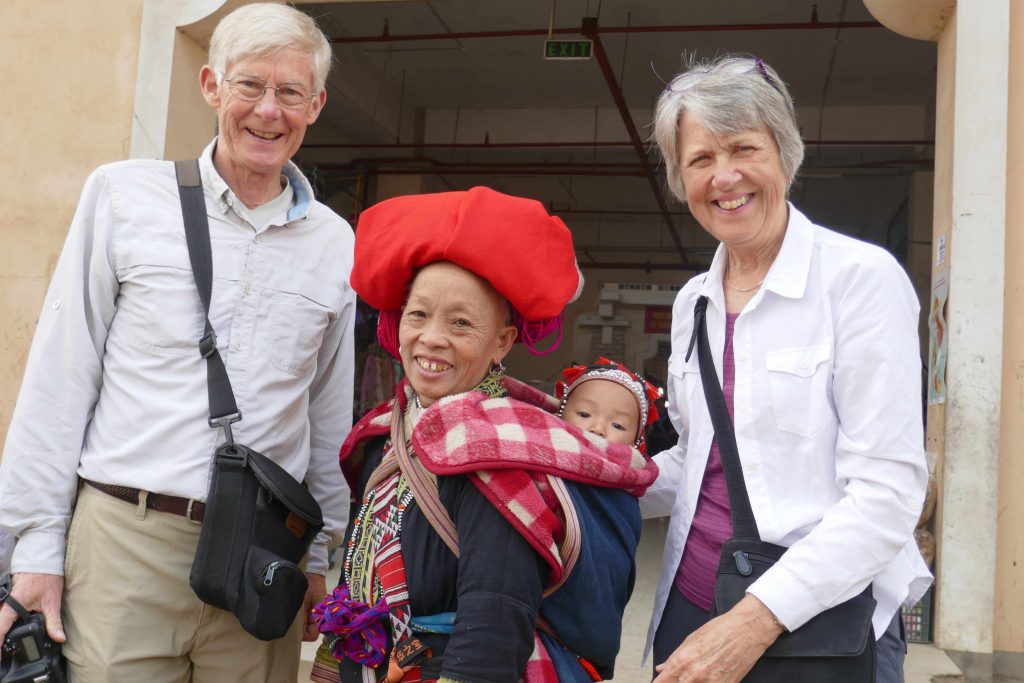 They particularly enjoyed engaging with the local culture and villagers. Karen said, "One memorable day in Luang Prabang, Laos, we biked on a scenic peninsula, joined in the traditional alms giving to Buddhist monks, then took a boat ride to a small village where they mixed seaweed with spices and dried it on bamboo sheets, making a treat sold in the markets."
They climbed to the "roof of Indo China," Fan Si Pan, the highest point in Vietnam. South of Hanoi they were invited to tea—impromptu—by a villager who had been a Viet Cong soldier and said that war was in the past, and he welcomed the Americans as friends.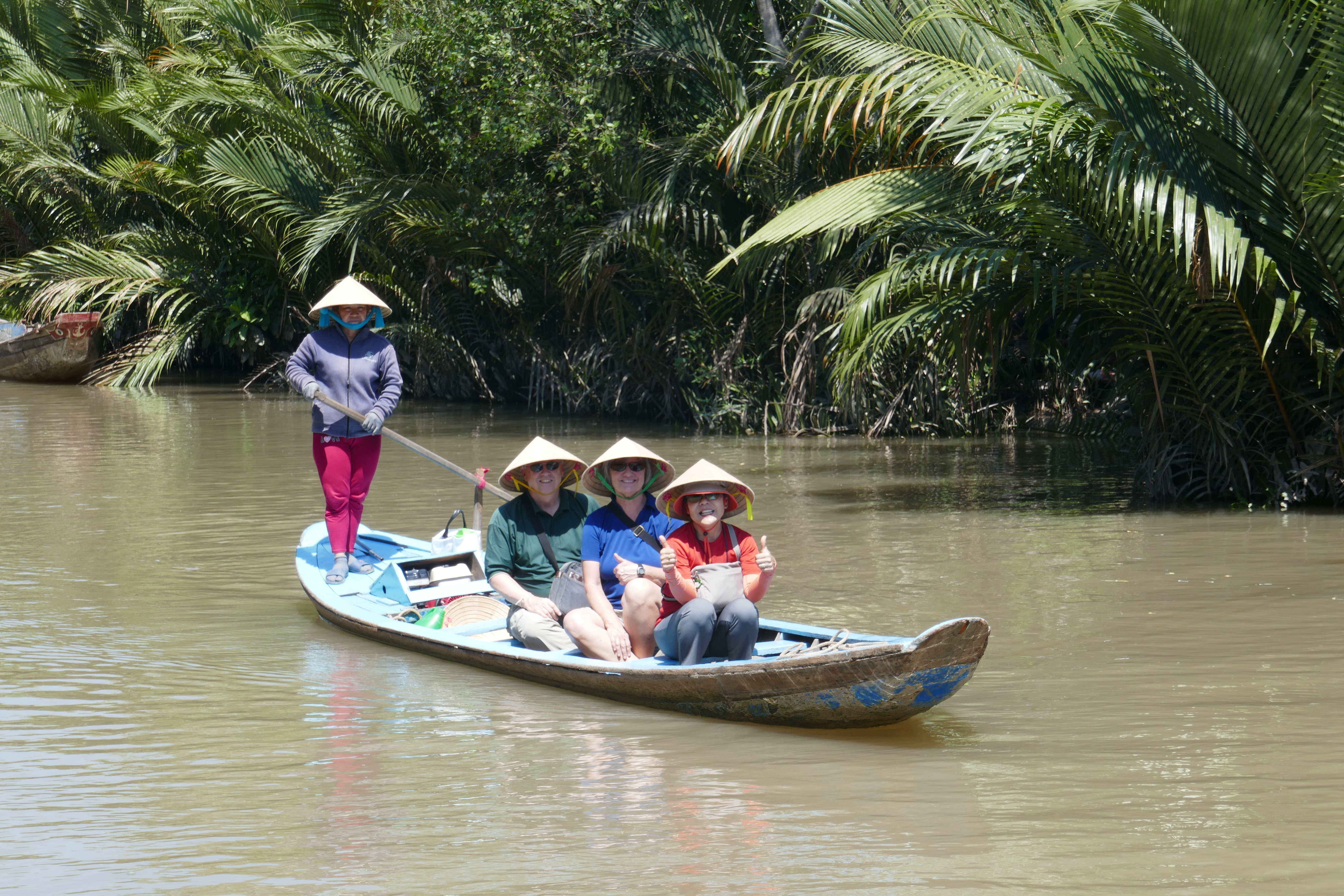 Karen said that the Grand Palace, the opulent former home of the king of Siam in Bangkok, Thailand, "knocks your socks off" with all the gold leaf applied to the buildings—even to the statues of demons guarding the gates!
The travelers told of a moving experience, watching the sun rise on Angkor Wat Temple in Cambodia and reflecting on the thousands of years people had come to see the sun rise at the same spot.  It was an excellent and enjoyable evening for the Travel Club!
In the Newcomers Travel Club, members share their adventurous stories and photos from various trips they've taken, both domestic and abroad. You will learn valuable travel tips while enjoying the experiences of your fellow newcomers. The Travel Club typically meets the 3rd Monday of each month (from September to May) at 6:30 p.m. in the Hondius Room at the Estes Park Library. For more information, please contact Ann Wise (225-802-1650) or Jean Van Winkle (515-480-0453) or by email at Travel@estesparknewcomers.org.