Welcome to Tech Tips! In this monthly series, our Tech Ops team will share simple tips and techniques to help you get the most out of the Club's technology resources.
Using the Member Directory
To view the online member directory, click OUR MEMBERS in the top menu (after signing in). Enter a first or last name (or the first few letters) in the search bar above the map, and then click SEARCH.
The matching members' names and addresses are listed below the map. You can click on a member in the search results list to see more details, including phone numbers and a link to send them an email message.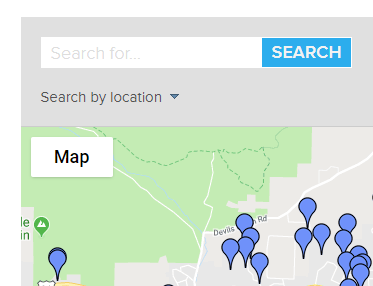 Matching members are also indicated by pins on the map. If you click on a pin, you will see their name (and maybe a photo). If you then click on the name, you will see more details.
You can also use the Download Member Directory button in the upper right corner to obtain a PDF file containing all active members' contact information, including email addresses.
If you search the directory on a phone or tablet, you can use the view larger map link to get to a full size map where you can get driving directions and other information.

As you might notice, some of the directory entries include members' pictures. This is quite helpful in matching up names and faces. You can easily add a photo to your directory entry by going to the ABOUT YOU page, clicking the Directory tab, and following the directions in the Directory Photo box.