NEWCOMERS BELIEVE IN ESTES PARK
November 23-December 14, 2019
"We Believe in Estes Park" is a community outreach project of the Estes Park Newcomers Club. Last year over 120 Newcomers participated in some way – as a costumed character, behind-the-scenes carpenter, seamstress or photographer. It was a joy for all of us to work together, sharing the love we have for our mountain town, and helping visitors, local children and seniors enjoy a wonderful holiday experience.
Newcomers has partnered with the Town of Estes Park and others to ring in the holiday spirit, working directly with the Police and their Auxiliary, the Estes Valley Community Center, Estes Valley Library and the local American Legion Post 119 to support their community events. Through our efforts, children, families and seniors will be hosted during the holiday season.
Santa and his merry Newcomers elves will be busy all over town, from photos with Santa, to the Tree Lighting Ceremony, to the feature attraction in the town's annual Catch the Glow Parade.
Santa needs our help. Remember Santa's dilemma? He can't do all this on his own - and that's where we come in.
Use the sign-up form at right to join with Santa to usher in the joy of the season. There are several choices - something for everyone!
Tree Lighting Ceremony - This is a town-sponsored event open to the public. We will be adding Santa, Mrs. Claus, and a host of merry elves and toy soldiers as "characters" to liven the atmosphere for this annual holiday tradition.
Catch the Glow Parade - The biggest event of the season! Newcomers is hosting the entire "Santa presence" for the parade, the grand finale of this huge town event. All are welcome - the more the merrier. You can be an elf or a toy soldier, or come in your own festive gear. You may also bring adult guests to march in the parade with you.
Santa's Helpers - There are several smaller events scheduled (listed at right) where a handful of elves are needed to help with Santa photos, crafts, or other projects with kids and their families. The Volunteers Guide to "We Believe" to your right has the entire schedule of events, description and details.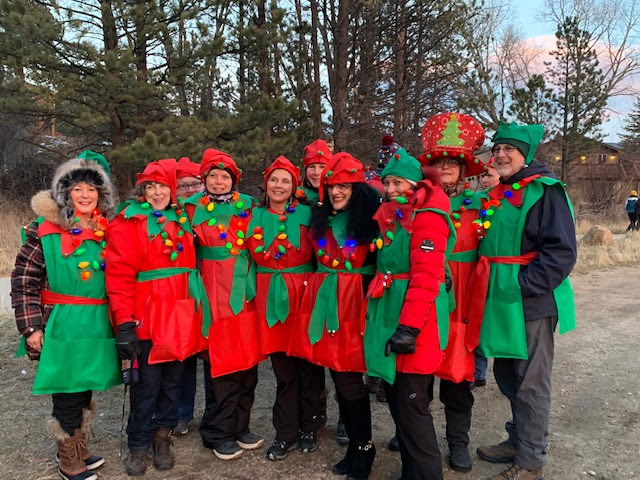 If the above Contact button doesn't work, send email instead to WeBelieve@EstesParkNewcomers.org
THE BACK STORY
The annual Estes Park Catch the Glow holiday celebration attracts over 30,000 visitors to Estes Park. The lights, parade and community events highlight the beauty and open heart of our community and Rocky Mountain living.
In 2018, the Estes Park Newcomers Board decided to expand our community outreach activities, demonstrating our support for our new home and this vibrant small mountain community that has given us all so much.
We enjoyed the fellowship and expanded friendships that came from building our first Newcomers float and marching together in the 2017 Catch the Glow Parade. Given that we have our own Santa and Mrs. Claus, who are Newcomers themselves, we decided to focus our community outreach efforts on working with the town and many other non-profit community partners to deepen and strengthen the spirit of the holiday season here in Estes Park.
Thus, "We Believe in Estes Park" was born! 
Now we invite you to join us in spreading the holiday spirit…because we all "Believe in Estes Park."  Our Santa's workshop is busy building sets, decorating the "We Believe Inn," updating elf costumes, purchasing supplies for events, distributing posters around town…the list is long, and we'd love to have your help.
We hope that you'll consider bringing your time and talents for a short burst of holiday season energy from late November to mid-December. Our biggest event will be the Parade, where our presence and Santa will be the highlight of the evening, and where you, your family and guests can be part of the parade. We have elf and toy solder costumes for our entourage, or you can create your own festive wear. Just come and have fun! When you sign up, a member of our planning team will contact you with more information and details about the events in which you have interest.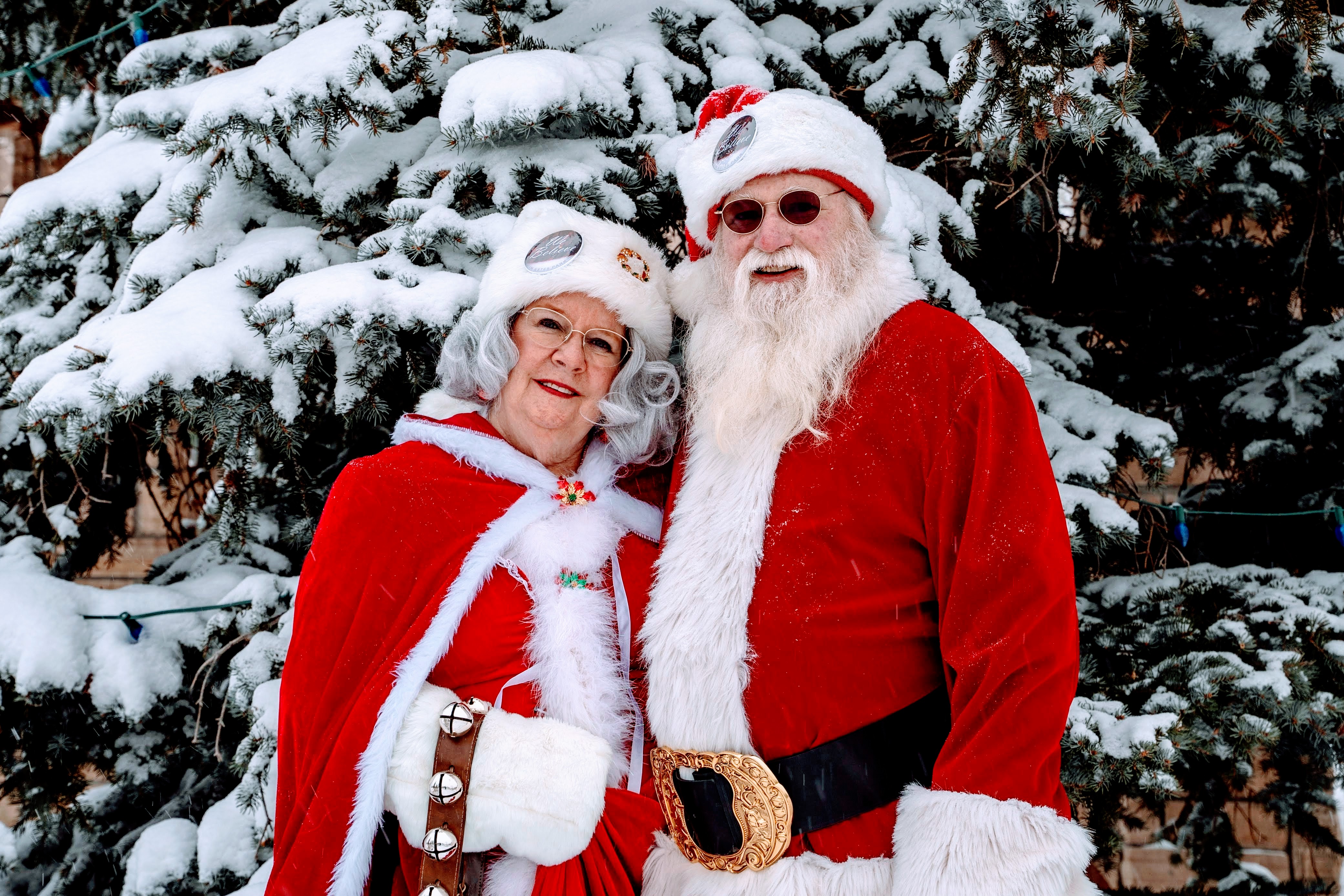 WE BELIEVE IS PROUD TO SUPPORT THE FOLLOWING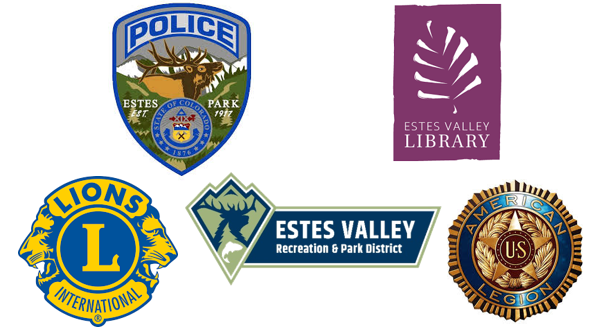 Saturday, November 23rd - Catch The Glow Tree Lighting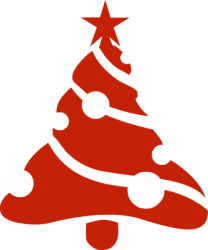 Friday, November 29th - Photos with Mr. and Mrs. Claus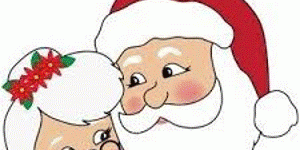 Friday, November 29th - Catch The Glow Parade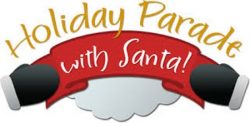 Wednesday, December 4th - Jingle and Mingle Community Holiday Party
Friday, December 6th and Saturday December 7th - Polar Express Reading And Trolley Tour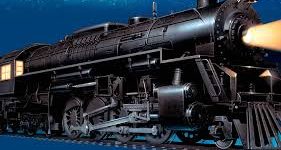 Saturday, December 7th - Photos with Mr. and Mrs. Claus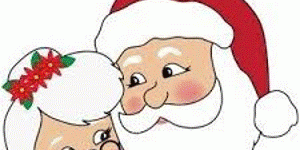 Saturday, December 14th - Tiny Tots Breakfast With Santa