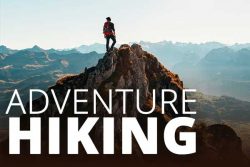 The Adventure Hiking Interest Group invites those seeking backcountry adventures that are longer and potentially more challenging. These outings are generally greater than 8 miles and include 2000 to 4000 vertical feet of elevation gain/loss. The pace will generally range from 2 to 3 miles per hour. Many of these outings will have summits of one or more peaks in Rocky Mountain National Park as their primary objective.
This group meets year-round on the first Friday of each month with some exceptions due to weather, holidays or unusual circumstances.

IMPORTANT: In order to participate in the hiking group, each member must complete the release form. Please download the form and return it completed & signed to hiking group leader, either by email or in-person at your first hike.
For more information, contact Tom Chapel (970-420-3568) or by email at AdventureHiking@estesparknewcomers.org.
---
To join or see the members of this group, sign-in below.