Welcome to Tech Tips! In this monthly series, our Tech Ops team will share simple tips and techniques to help you get the most out of the Club's technology resources.
Community Bulletin Board
Want to find out more about the Estes Park community? Or do you need a way to reach the Newcomers Club membership on behalf of a local organization or activity? The Newcomers website now has a Community Bulletin Board containing public service announcements by governmental and civic organizations serving the greater Estes Valley area.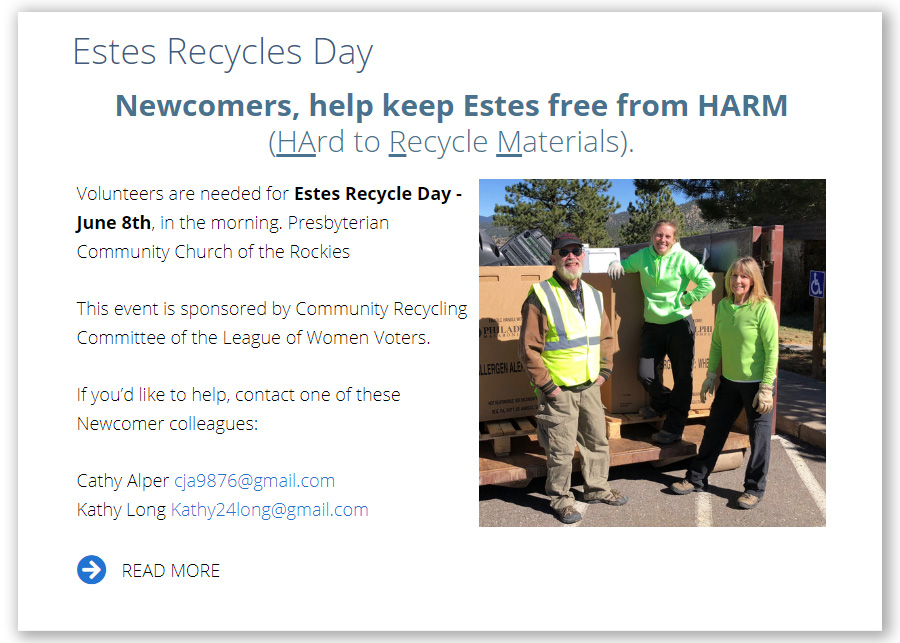 Anyone who visits our website can read the articles posted on this bulletin board; it is not restricted to club members. To view the articles, click here, or use the link on our home page.
To request that an article be posted to this bulletin board, please send email to Community@estesparknewcomers.org.