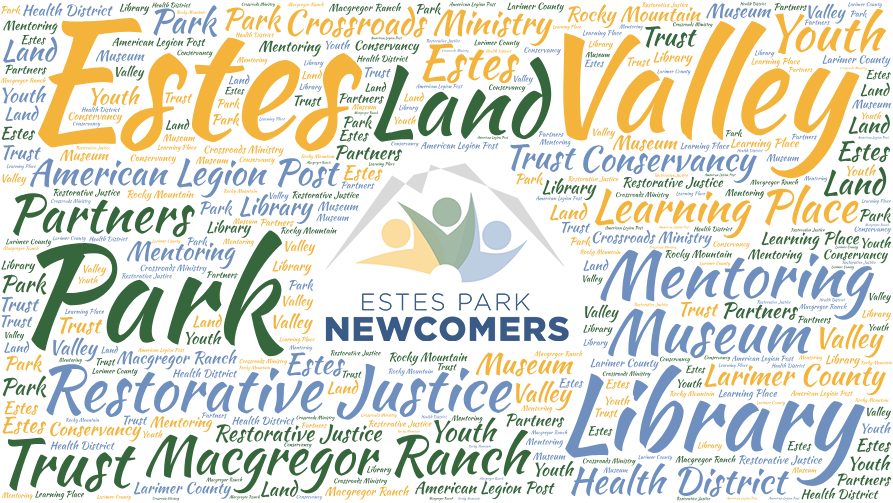 Learn about Service Opportunities
With Local Non-Profits
---
Newcomers brings you a unique program at the March 21 General Membership Meeting. Instead of a single speaker, you will have the opportunity to learn from more than a dozen non-profit organizations serving the Estes Valley. At tables arranged around the space, you can visit with representatives from these organizations to find out what they offer to the community, as well as discover opportunities where you might serve as a volunteer.
The following organizations will be participating:
American Legion Post 119
Crossroads Ministry
Estes Park Learning Place
Estes Park Museum
Estes Valley Land Trust
Estes Valley Library
Estes Valley Restorative Justice
Estes Valley Investment in Childhood Success
Health District of Northern Larimer County
Junior Achievement
MacGregor Ranch
Partners Mentoring Youth
Rocky Mountain Conservancy
In addition, we will pause that activity and conduct a brief business meeting to receive a report from the 2019 Nominating Committee, as well as consider (and vote upon) the proposed Bylaws revision. For more information about the proposed revisions, see this news article on the website.
Register today and learn about the many wonderful groups that contribute to our community!