The 80s blockbuster movie trilogy Back To The Future is one of my all-time favorites. It was great fun watching Marty and Doc haplessly bouncing back and forth in time trying to set everything back to normal after accidentally disturbing the timeline.
That movie title came to me as I thought about the many things going on with Newcomers Club this year.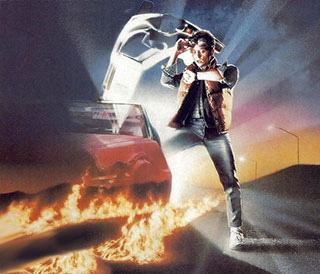 Exploring the past and the future is what our upcoming meeting programs are all about. We'll bounce from an educational look at the historic lodges in the local area, to a peek into the future through the eyes of several non-profits working in our midst. Not to mention getting a first-person account by one of the astronauts who deployed the Hubble space telescope - arguably the most powerful tool ever created to explore the past and future of the cosmos.
Our hard-working venues team is another example. Though they are well-schooled in the workings of past Newcomers events, they are taking a fresh look at the future. With general meeting attendance growing much faster than anticipated, we must adapt and try new things. The January meeting format is one example of forward-looking planning - creating new ways to host and engage larger groups.
And speaking of the future - the Newcomers Bylaws Review Committee is taking a deep dive into the inner workings of the Club - learning from proven successes of the past, while anticipating future needs. How does our little social club best operate with the growth we have seen these past couple of years? How can Newcomers programming best support the ever-expanding appetite for events and activities of our growing membership? How can we best ensure that the Club stays strong? What lessons from the past can help us?
If Doc would just loan me that Delorean, I could take a peek at the future and report back to you how this all turns out! I definitely want to find out what the heck happened to those flying cars we were supposed to have in 2015.
In the meantime, I will just enjoy Newcomers back here in good ole 2019.