At a ceremony held on January 17, the Trail Ridge Quilters presented a check for $11,000 to the Estes Park Health Foundation. As an Interest Group sponsored by the Estes Park Newcomers Club, this tireless group of quilters create and sell items each year to raise funds in support of the hospital Foundation. The Trail Ridge Quilters and Estes Park Newcomers are pleased to help our friends and neighbors in the community this way.
This year's donation will be utilized to purchase items requested by six departments to directly improve patient care at Estes Park Health: Home Care, Rehab Therapy, Diagnostic Imaging, Emergency Department, EMS/paramedics, and the Birth Center. In addition to the departmental requests, a portion of the funds are designated for the Emergency Capacity Campaign now underway at the Estes Park Health Foundation.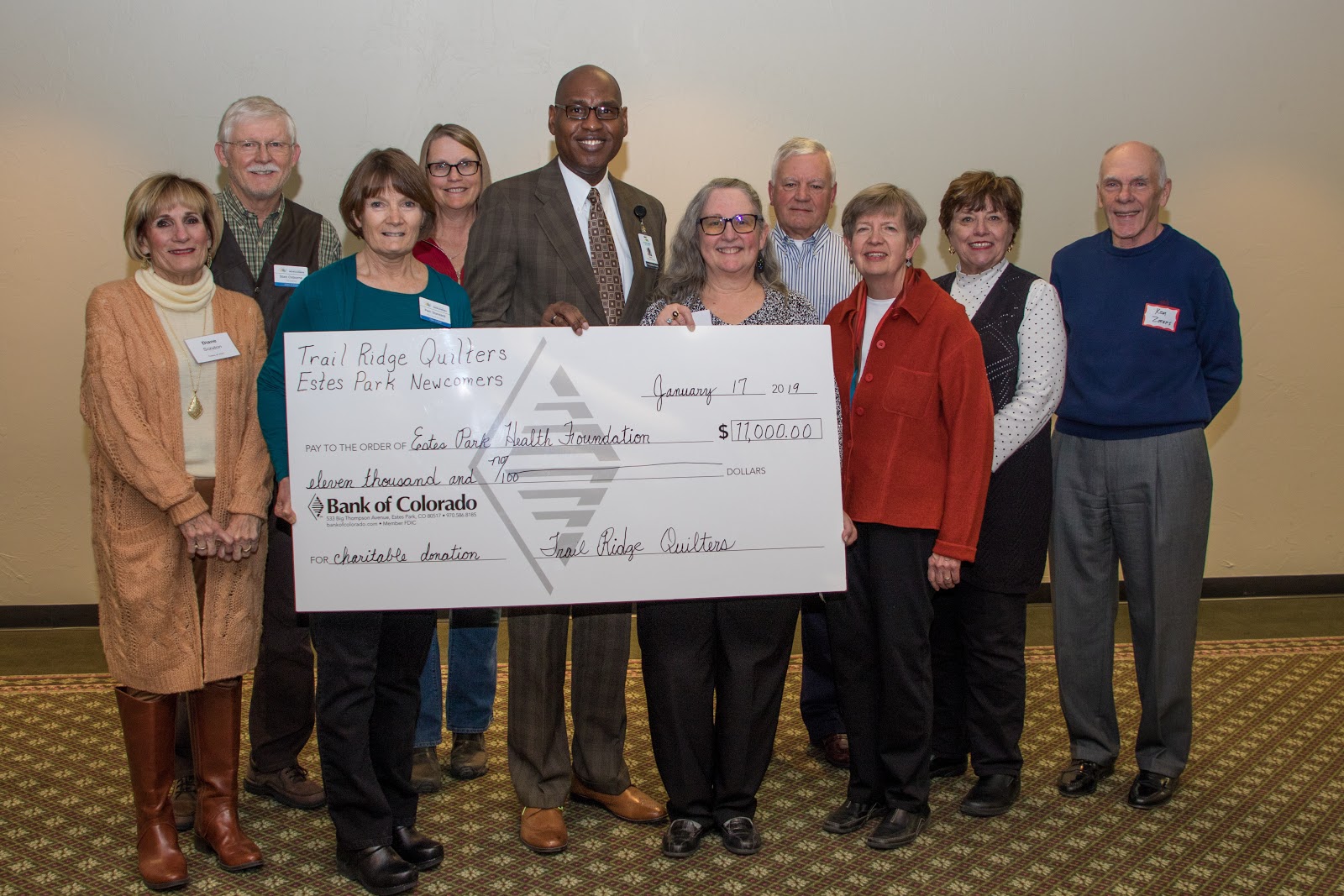 Pictured: (left to right) Diane Scruton (Foundation), Stan Osborne (Foundation), Pam Standard (Quilters), Donna Pierce (Quilters), Kevin L. Mullins (Executive Director, EP Health Foundation), Donna Bryson (Quilters), Rod Unruh (Foundation), Jeanne Allen (Quilters), Joanie Jonell (Quilters) and Ken Zornes (Foundation).