The purpose of the TGIF Book Club is to foster new friendships within our membership by getting to know each other while discussing books. It's simply: read the selected book, meet in a group member's home, bring an appetizer to share and your beverage of choice.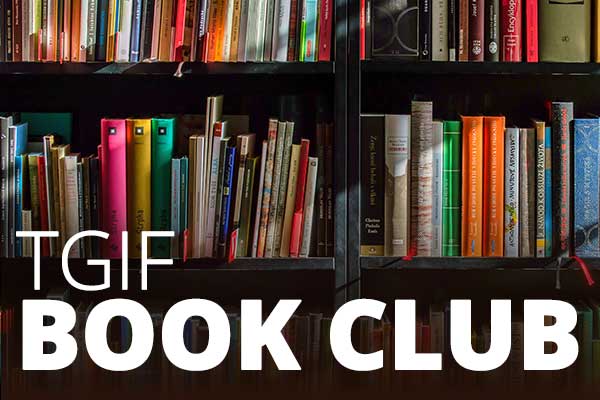 The TGIF Book Club is open to all! The only expectation is that you want to be in a book club that has an eclectic reading list. Each month we will read one book selected through member nomination and voted on by the group. Books may be fiction, non-fiction, contemporary literature, or a good old classic.
The intent is to create a small group setting for discussion, while accepting anyone who would like to join us. If we go over 15 members attending in a month, we plan to adopt a format much like Dining In - we would meet in multiple homes. The interest group co-leads would form randomly selected groups for each home. This way we would get to meet and socialize with a variety of Newcomers throughout the year. This group is also adapting the successful Wine & Cheese model by having participants bring an appetizer to share and their beverage of choice, giving the evening more of a social vibe.
For more information please contact at TGIFBookClub@EstesParkNewcomers.org.
Just the Facts:
Meets year round – even in the summer
3rd Friday of the month … what a great way to end a week
5 to 7 pm … YAHOO, happy hour! Bring an appetizer to share and beverage of choice
Open to all: male, female, working, retired, married, single …. you get the drift
Book choices are eclectic: history, mystery, biography, classic, thriller, etc. … just great stories
You can join this new interest group online here.