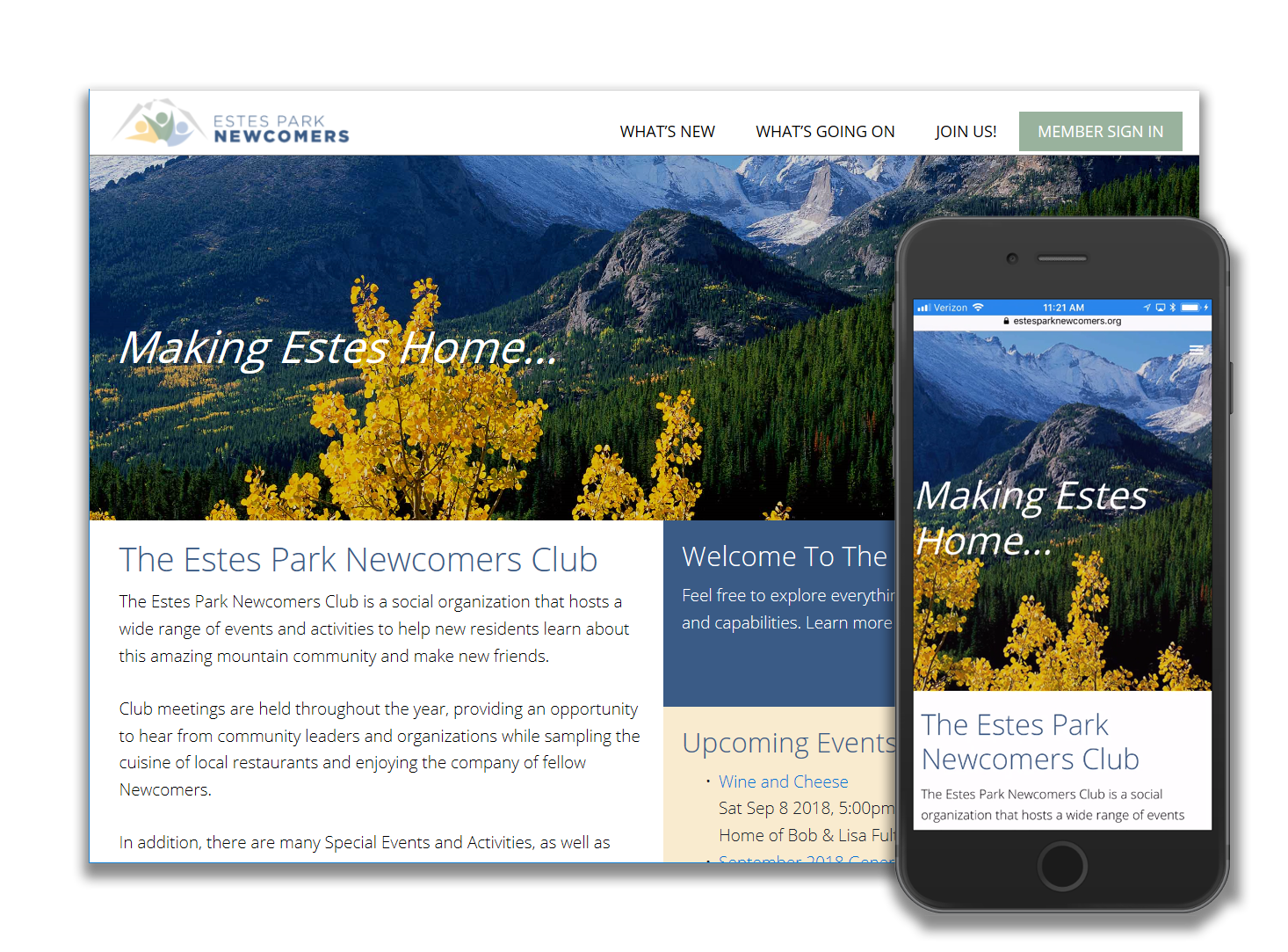 It's new. It's different. It's better.
Let's take a quick tour.
Making Estes Home…
Landing on the home page, every visitor is greeted with the photographic genius of local artist James Frank, who has captured the unrivaled beauty of the area we've all made our home. The distinctive, rich autumn colors in the photo became the color palette for the entire design.
Scanning the home page brings the vitality of the Club to the forefront. Who we are, upcoming events, interest groups, news updates - you will see something new every time you come to the website.
Hello...Who's This?
The website caters to many audiences - in addition to our active members and alumni, there are also those first time visitors who may one day be among us. The website makes the right things visible for the right people. As a member, simply choose the green MEMBER SIGN-IN button to get to the right place.
Once signed in, the About You area lets you make your profile your own. Confirm your household information, renew your membership, add a picture for the directory, and set your privacy settings.
Exactly When Was That, Again?
Checking out What's Going On from the menu will land you on the calendar for the entire year - every activity, group, event and gathering of the Club. Now it's easy to plan your life around Newcomers!
Using that calendar, you can quickly register for the various meetings and events the club hosts. You can even RSVP for small group gatherings. Paying online is fast, easy and secure - so in minutes you're good to go to that big event.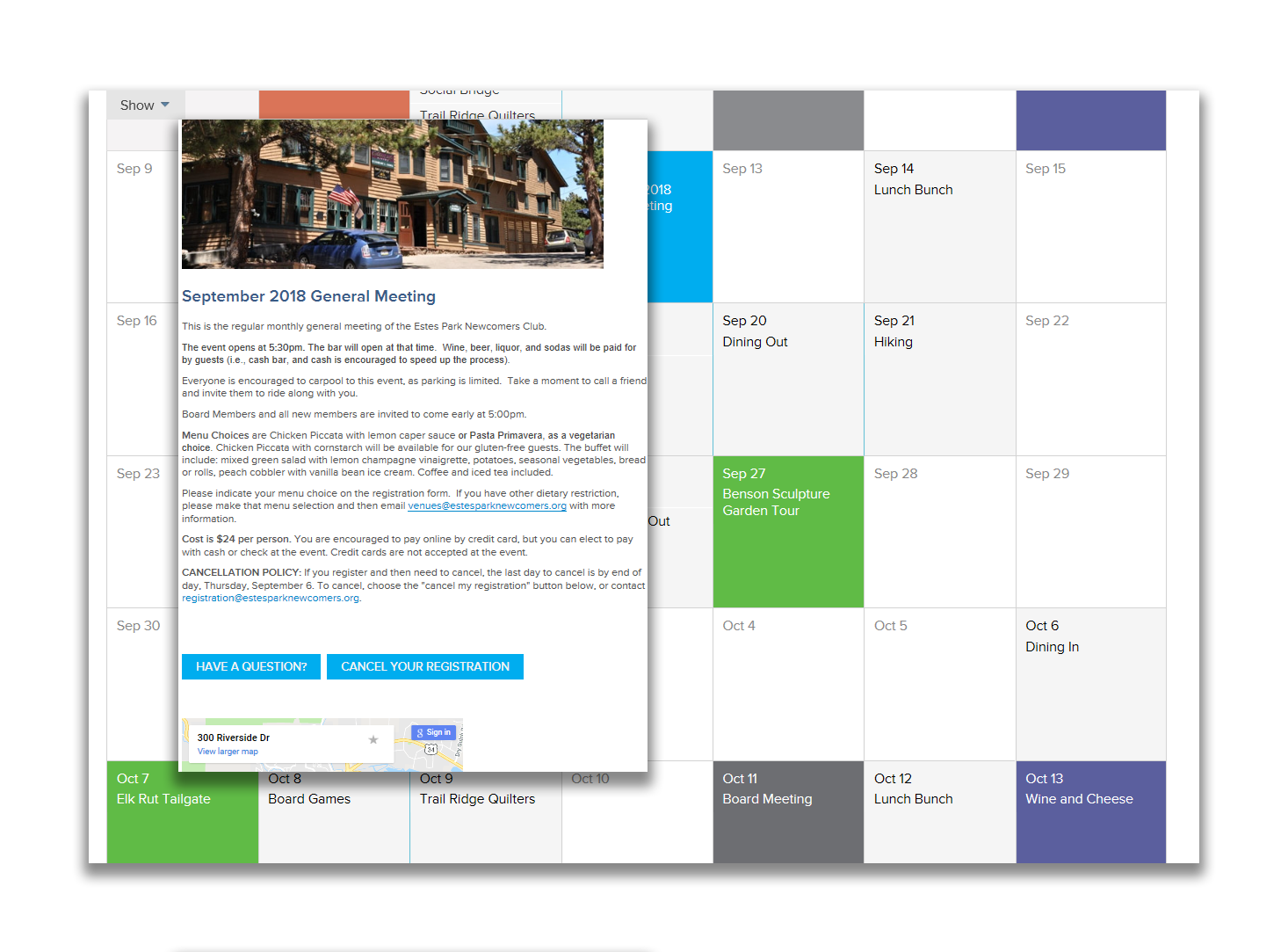 Well, Now This Is Interesting…
From their icon on the home page, Interest Groups has a big presence on the website. Each of the 20+ groups has a place where you can learn about them, reach out to a leader, RSVP for an event, see the schedule - even join online.
This Is Us.
Signed-in members can head on over to the Member Directory - where everybody who's anybody hangs out. Quickly do a search to get directions to wine & cheese, send a message to another member, even see the entire membership on a giant Google map.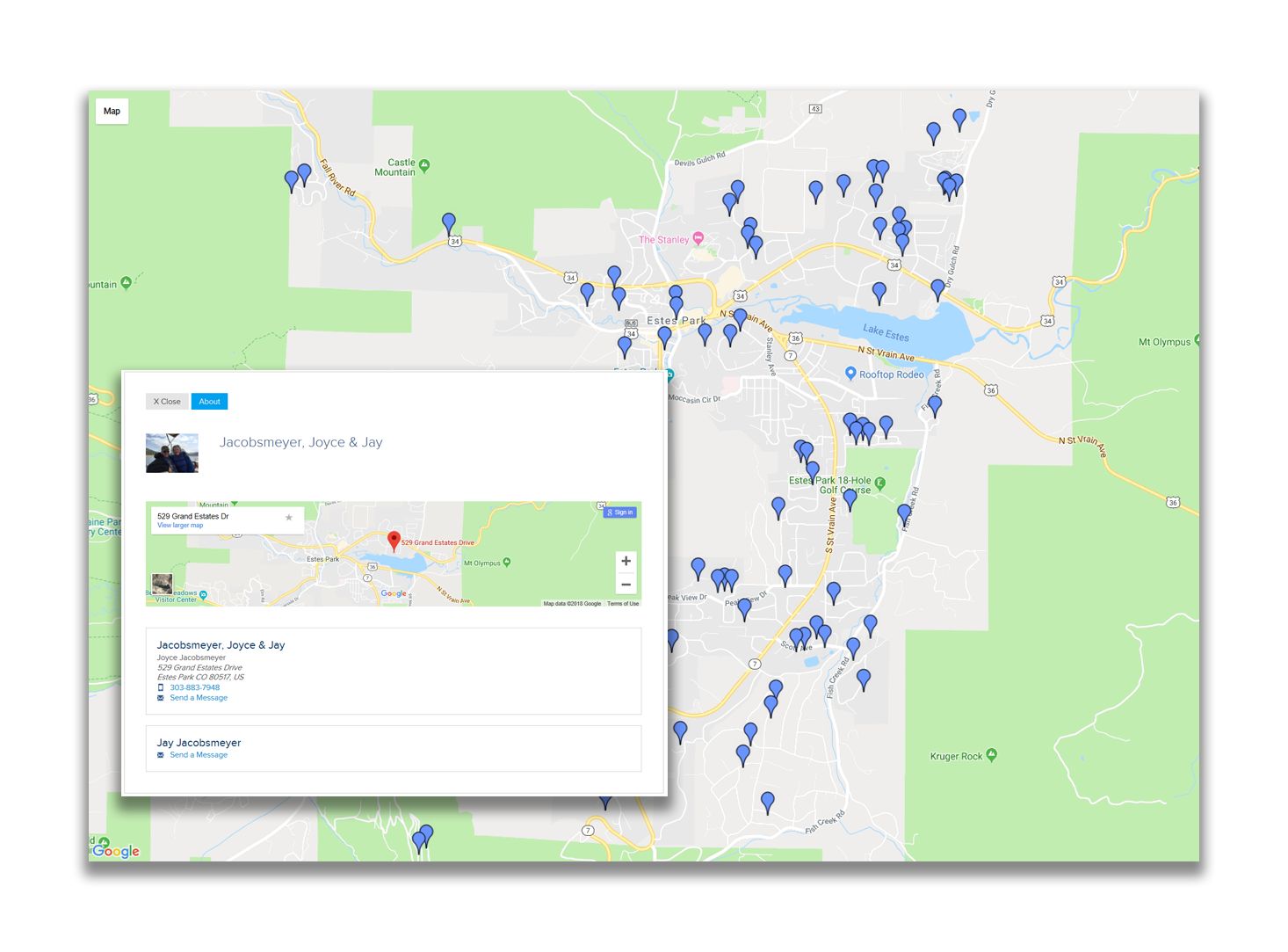 And It Goes Where You Go.
The new website works on any device - your computer, your tablet, even your phone. So next time you're on your way to an interest group gathering and need to call the host - get out your phone, and after a couple of taps, you're talking to them.
And A
BIG

Thank You.

The Club's new website made its debut last month, just in time for the start of the new program year. It is the culmination of a lot of hard work over the summer by the Tech Ops and Membership teams. We encourage you to extend a big Newcomers thank you next time you see them.