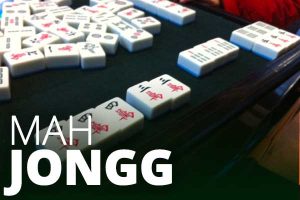 Mah Jongg is a Chinese tile game somewhat similar to Rummy. We currently play the 3rd Wednesday of each month year-round from 1:30-4:00 p.m. at the US Bank Building. Players that have Mah Jongg sets bring them, and it's not unusual for us to have 6 to 8 players - enough to fill three tables! This is a congenial group and we would love to see additional players join us, whether they are totally new to the game; know the game but haven't played in awhile; or play often. We meet to play a friendly game of Mah Jongg and enjoy lively conversation among friends. Hope to see you soon!
For more information, contact Margaret Greene (303-775-4864) or by email at MahJongg@estesparknewcomers.org.
---
To join or see the members of this group, sign-in below.