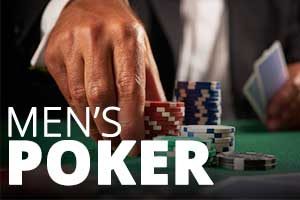 Every month year-round on the 3rd Wednesday at 6:30 p.m., the members of Men's Poker get together at someone's home. A fellow can come as many times as he would like, but regular attendance isn't required. The host player supplies food and some beer, and the other guys contribute $5.00 each to help defray the cost. Although poker is the excuse, getting together to chat and catch up is the real reason we meet each month. The normal size group is anywhere between six to fourteen players.
For more information, contact Bob Fulton (913-579-8562) or by email at Poker@estesparknewcomers.org.
---
To join or see the members of this group, sign-in below.