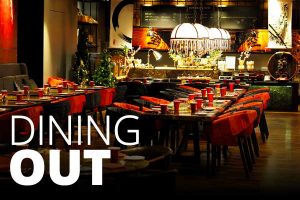 Dining out usually meets the 4th Thursday of each month in various restaurants in the Estes Park area. We begin the evening with a very happy "Happy Hour," followed by a delicious meal and great conversation. This is a great way to meet new friends while also getting to experience the local cuisine.
For more information, contact Karl Hagnauer (314-276-6379) or Dan Adams (785 221-7983) or by email at DiningOut@estesparknewcomers.org.
---
To join or see the members of this group, sign-in below.