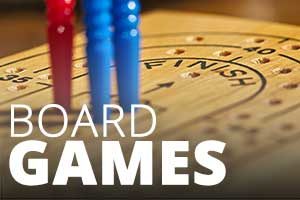 The Board Games interest group meets the 2nd and 4th Mondays of each month year-round from 6:30 to 9:00ish, usually at the Estes Park Library or occasionally in someone's home. The group enjoys a variety of games including card games, dominoes, interactive games, and board games. Whether you like to try new games or play old favorites, it's a fun group. Attendees should bring their own drink, a snack to share, and (optionally) a game to play. Depending on the number of people on that particular night, we will all play the same game or divide into smaller groups.
For more information, contact Donna McDonnall (719-371-6446) or by email at BoardGames@estesparknewcomers.org.
---
To join or see the members of this group, sign-in below.